ANTALYA AİRPORT TRANSFER
Simplifying Your Travel: Discovering the Convenience of Antalya airport Shuttle Transfer
Whether you're jetting off on a vacation or heading to a business conference, getting to and from Antalya airport or hotel can sometimes be a hassle. However, Antalya airport shuttle transfers offer a convenient and hassle-free solution to your transportation needs. In this article, we will explore the benefits and considerations of Antalya airport shuttle transfers, highlighting how they can enhance your travel experience and make your journey more enjoyable.
1. Efficiency and Convenience:
Antalya Airport shuttle transfers provide an efficient and convenient way to travel between airports, hotels, and other destinations. Shuttle services operate on fixed schedules, allowing you to plan your travel with ease. By pre-arranging your Antalya airport shuttle pick-up and drop-off times, you can save precious time and avoid the stress of waiting for taxis or navigating public transportation options. With shuttle transfers, you can rest assured that a vehicle will be waiting for you at your specified location, ensuring a seamless transition from one point to another.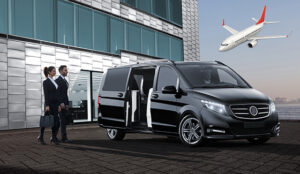 2. Cost-Effectiveness:
Compared to private car rentals or taxis, shuttle transfers can be a cost-effective choice for travelers. With shuttle services, the cost is typically shared among multiple passengers, making it a more affordable option. Whether you're traveling alone or in a group, shuttle transfers help you save money while enjoying the convenience of a dedicated transportation service. Additionally, some hotels and resorts provide complimentary shuttle services, further reducing your transportation expenses during your stay.
3. Safety and Reliability:
Antalya Airport Shuttle transfers prioritize safety and reliability, providing peace of mind to travelers. Our partner Shuttle company employ professional drivers who are trained to prioritize passenger safety and adhere to traffic regulations. Vehicles used for airport shuttle transfers are regularly maintained, ensuring optimal performance and minimizing the risk of breakdowns or delays. By choosing airport shuttle transfers, you can trust that your journey will be secure and punctual, leaving you with one less thing to worry about during your travels.
4. Comfort and Amenities:
Airport Shuttle transfers aim to provide a comfortable and enjoyable travel experience. Unlike crowded public transportation options, shuttle services offer spacious seating and ample legroom. Our Airport shuttle provider also offer modern amenities such as air conditioning, Wi-Fi access, and entertainment systems to enhance passenger comfort throughout the journey. Whether you want to relax, catch up on work, or stay connected with friends and family, shuttle transfers ensure a pleasant and comfortable ride.
5. Local Knowledge and Insight:
In addition to transportation, Airport shuttle transfers often come with the added benefit of local knowledge and insight. Shuttle drivers are typically familiar with the area and can provide recommendations for local attractions, dining options, and other points of interest. This insider advice can help you make the most of your trip and discover hidden gems that might otherwise go unnoticed. Take advantage of the opportunity to strike up a conversation with your shuttle driver and gain valuable insights into your destination.
6. Eco-Friendly Option:
For environmentally conscious travelers, Airport shuttle transfers offer an eco-friendly transportation option. By sharing a vehicle with other passengers, shuttle services help reduce carbon emissions and decrease traffic congestion. Opting for shuttle transfers as opposed to private car rentals or taxis contributes to sustainable travel practices, allowing you to minimize your environmental footprint while still enjoying seamless and comfortable transportation.
Airport Shuttle transfers provide a convenient, cost-effective, and hassle-free way to travel between airports, hotels, and other destinations. With their efficiency, safety, and comfort, shuttle services offer an enhanced travel experience for individuals and groups alike. Whether you're a solo traveler looking for a stress-free journey or a family seeking convenience and affordability, shuttle transfers can simplify your travel arrangements and make your trip more enjoyable. So, the next time you plan a journey, consider the benefits of shuttle transfers and let them take you to your destination smoothly and comfortably.
We wish you unforgettable memories during your holiday in Alanya Turkey.
Ps: For more information you can also contact by whats app call or message.