ALANYA GO KART 
Alanya Go karting has long been a staple of exhilarating, high-speed fun for individuals and families alike.
Originating as a thrilling pastime for racing enthusiasts, Alanya go karting has evolved into a popular recreational activity, offering an accessible and exciting way to experience the thrill of kart racing. Whether it's for casual enjoyment, competitive racing, or team-building events, in Alanya go karting provides an adrenaline pumping experience that appeals to a wide range of enthusiasts.
Additionally, go karting is a fantastic way to hone driving skills and learn about racing dynamics. Aspiring racers can develop their abilities in a safe and controlled environment, mastering the art of braking, accelerating, and navigating challenging turns.
The appeal of go karting lies in its accessibility and versatility. From indoor karting facilities to outdoor tracks, go karting venues cater to both first-time riders and seasoned racers, providing an inclusive environment for all skill levels. With various karting options available, including electric karts, gas powered karts, and specially designed youth karts, go-karting offers an age appropriate and safe experience for individuals of all ages.
For many, go karting serves as a thrilling recreational activity that combines the adrenaline rush of speed and competition with the joy of friendly rivalry. Whether it's a weekend outing with friends or a family adventure, Alanya go karting provides an exciting and entertaining experience that fosters camaraderie and friendly competition. Additionally, go-karting facilities often offer amenities such as timing systems, racing leagues, and special events to cater to enthusiasts who seek a more competitive and immersive experience.
In addition to recreational enjoyment, Alanya go karting serves as a popular option for team building activities and corporate events for all visitors. Many businesses and organizations turn to go karting as a unique and engaging way to foster team work, communication, and friendly competition among colleagues. Team members can engage in head-to-head races, relay events, and team challenges, creating a memorable and interactive experience that promotes collaboration and camaraderie among participants.
Safety is a paramount consideration in Alanya go-karting, and reputable facilities prioritize the well-being of their riders. Modern go karts are equipped with safety features such as roll bars, seat belts, and advanced braking systems to ensure a secure and enjoyable experience. Additionally, staff members at go karting facilities provide safety briefings, track rules, and guidance to ensure that participants are well-informed and prepared for their karting experience.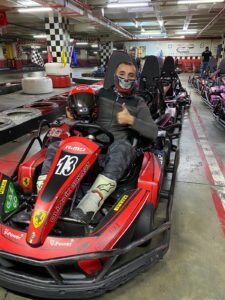 The process of participating in Alanya go karting is typically straightforward, with facilities offering walk-in experiences, group bookings, and event reservations to accommodate various preferences. Whether it's a spontaneous outing or a planned event, Alanya go karting facilities aim to provide a seamless and enjoyable experience for all participants. Many venues also offer additional amenities such as on-site dining, arcade games, and event spaces to enhance the overall experience for visitors.
Furthermore, go karting has emerged as a stepping stone for individuals interested in pursuing competitive kart racing and motorsport. Amateur and professional racing circuits often serve as a training ground for aspiring motorsport enthusiasts, allowing them to hone their driving skills, learn racecraft, and eventually transition to more advanced motorsport disciplines. As such, go karting plays a vital role in cultivating the passion for motorsport and serving as a gateway to future racing pursuits.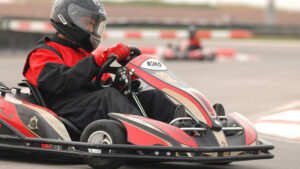 Alanya go karting is the epitome of fast-paced fun and friendly competition. Whether you are seeking an adrenaline rush or looking to sharpen your racing skills, go-karting delivers an unforgettable experience that will leave you craving more laps around the track.
Go karting continues to captivate enthusiasts with its accessible, thrilling, and inclusive nature. Whether it's for recreational enjoyment, competitive racing, or team-building activities, go karting offers an adrenaline-pumping experience that is suitable for individuals of all ages and skill levels. With its emphasis on safety, accessibility, and entertainment, go karting remains a beloved pastime for racing enthusiasts and casual participants alike, providing a dynamic and memorable experience that continues to attract a diverse and enthusiastic audience.Do not hesitate to contact with us for more adventure and fun in Alanya.
ALANYA GO KARTING TOUR PROGRAM:
* Pick-up from hotels and apartments in Alanya ,Transfer to GO KART park in a private car
* Arrive at GO KART park 15 minutes of karting,Relax and free time
* Dropping off at your hotels & apartments in Alanya
PRICE INCLUDES:
* Service fee from hotels and apartments in Alanya 15 minutes go-kart ride,Guide, instructors
OPTIONAL EXTRAS:
* Personal expenses from the
cafeteria
at the facility
ADDITIONAL INFORMATION & TIPS
* It is not allowed to ride for the kids under the age of 9 not need to wear any special clothes.
* Booking is available at any time between 10:00 and 20:00. driving license is not required
We wish you unforgettable memories during your holiday in Alanya Turkey.
Ps: For more information you can also contact by whats app call or message.