QUAD BIKE (ATV) RENT 300 cc
1-7 Day price: 100 €  | 7-14 Day price: 80 €
The Advantages of Renting Quad Bikes during your Alanya holiday
When it comes to adventuroaicles offer a unique way to experience the great outdoors and can be rented for various durations to cater to different travel plans in alanya . In this article, we will delve into the advantages of renting quad bikes and how they enhance your adventure experiences.
1. Unleash Your Adventurous Spirit:
Renting a quad bike allows you to tap into your adventurous side. These four-wheeled vehicles are specifically designed to handle rugged terrains such as dirt trails, uneven surfaces, and even sand dunes. With their sturdy build and powerful engines, quad bikes provide an adrenaline-pumping experience and open up a whole new world of exploration.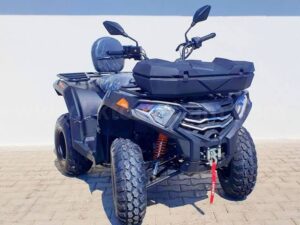 2. Enhanced Flexibility and Freedom:
One of the significant advantages of renting quad bikes is the freedom and flexibility they provide. Unlike traditional vehicles, quad bikes excel in navigating through tight spaces and maneuvering around obstacles. This makes them ideal for off-road exploration, secluded trails, and areas where larger vehicles may struggle to access. Whether you're exploring national parks, rural landscapes, or remote locations, quad bikes grant you the freedom to venture into areas that are otherwise less accessible.
3. Tailored to Your Journey:
Quad bike rentals offer various duration options to suit your travel plans. Whether you're planning a day trip or embarking on a longer adventure, Our rental agency can accommodate your needs. From hourly rentals for quick rides to multi-day and even weekly rentals for in-depth exploration, finding a rental duration that fits your itinerary is convenient and allows for a customized experience.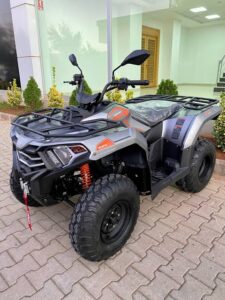 4. Immersive and Interactive Experiences:
Renting a quad bike encourages a more immersive and interactive adventure. With these vehicles, you can feel the rush of wind, smell the surrounding scents, and experience the thrill of traversing challenging terrains firsthand. The close proximity to nature allows for a deeper connection with your environment and a chance to observe wildlife, discover hidden spots, and appreciate the beauty of your surroundings.
5. Group and Family Adventures:
Quad bike rentals are not limited to solo travels but make for fantastic group or family adventures. Rental agencies often provide quad bikes suitable for riding tandem or accommodate multiple passengers. Renting multiple quad bikes allows you to embark on excursions with friends or family, creating lasting memories and fostering a sense of camaraderie through shared experiences.
6. Professional Guidance and Safety Measures:
We offer additional services, such as guided tours or safety orientations. These services can be invaluable, particularly if you are new to quad biking or unfamiliar with the area you are exploring. Professional guides can provide insight into local terrain, recommend scenic routes, and ensure your safety throughout the journey. Safety measures such as the provision of helmets and other protective gear are also common when renting quad bikes, giving you peace of mind during your adventure.
Renting quad bikes unlocks a world of thrilling experiences and allows you to push the boundaries of exploration. With their superior off-road capabilities, flexibility, and interactive nature, quad bikes provide a unique way to immerse yourself in the great outdoors. Whether you're seeking an adrenaline rush, an alternative way to explore scenic landscapes, or an unforgettable group adventure, renting a quad bike can turn an ordinary trip into an extraordinary one. So gear up, embrace the thrill, and embark on an unforgettable quad biking experience.
MOST ASKED QUESTİONS ABOUT RENTİNG QUAD BİKE
1. What are the requirements for renting a quad bike?
To rent a quad bike, you typically need a valid driver's license, and in some cases, you may need to meet a minimum age requirement. Additionally, some rental companies may require a safety briefing or previous experience with operating off-road vehicles.
2. How much does it cost to rent a quad bike?
The cost of renting a quad bike can vary based on factors such as the location, duration of the rental, and the type of quad bike. Rental rates generally range from $50 to $200 or more per hour, with discounts often available for full-day rentals.
3. Do I need insurance to rent a quad bike?
Many quad bike rental companies offer insurance options that can be purchased at an additional cost. It's important to inquire about insurance coverage and understand the terms and conditions before renting a quad bike.
4. Are helmets provided with quad bike rentals?
Helmets are typically provided with quad bike rentals. It's important to wear a helmet for personal safety and compliance with local regulations.
5. Can I rent a quad bike without prior riding experience?
Some rental companies may provide basic training for beginners, while others may require renters to have prior experience riding quad bikes. It's important to inquire about this if you are a novice rider.
6. What is the procedure for returning the quad bike?
Renters are usually expected to return the quad bike to the rental facility by the agreed-upon time and in the same condition as when it was rented. Late returns may result in additional fees, so it's important to adhere to the rental agreement.
7. Are there restrictions on where I can ride the rented quad bike?
It's important to understand any limitations on where you can ride the rented quad bike. Rental agreements may include restrictions on specific areas or types of terrain, and it's essential to adhere to these restrictions.
8. Are there additional charges for exceeding a certain mileage?
Some quad bike rental companies have mileage limitations and may impose additional fees for surpassing the allotted distance. It's important to understand these terms to avoid unexpected charges.
9. What happens in case of mechanical issues or breakdowns?
In the event of mechanical problems or breakdowns during the rental period, it's important to know the procedures for contacting the rental company and obtaining assistance or a replacement vehicle.
10. What are the accepted payment methods for quad bike rentals?
Most quad bike rental providers accept major credit cards for payment, and some may also allow cash transactions. It's important to clarify the accepted payment methods before renting a quad bike.
Renting a quad bike can offer an exciting outdoor adventure, and familiarizing yourself with the rental process, safety guidelines, and associated costs and policies can ensure a smooth and enjoyable experience.
QUAD BİKE TRV 350 FEATURES
Cylinder Displacement 271 cc Engine Type 4 Stroke, Single Cylinder
Transmission CVT Maximum Power 22.52 HP @ 7000 rpm
Maximum Torque 25.50 HP @ 5500 rpm Fuel Type Gasoline
Ignition Electric Cooling Liquid Cooled
Front / Rear Brake Disc – Disc Front / Rear Tire AT 22×7-10″ / AT 22×10-10″
Length 1940 mm. Width 1095 mm.
Height 1150 mm. Wheelbase 1210 mm.
Curb Weight 245 kg. Maximum Load 428 kg.
Fuel Tank Capacity 14 lt. Product Type T3 Tractor
We wish you unforgettable memories during your holiday in Alanya Turkey.
Ps: For more information you can also contact by whats app call or message.