ALANYA UTV
1-7 Day price: 160 €  | 7-14 Day price: 140 €
Renting an UTV (utility task vehicle) in Alanya  offers outdoor enthusiasts, adventurers, and thrill-seekers the opportunity to experience off-road exploration and adventure without the commitment of ownership. Whether for a weekend getaway, a rugged outdoor excursion, or a group adventure, UTV rentals provide a convenient way to access the capabilities of these versatile vehicles.
The appeal of renting an UTV in Alanya lies in the flexibility and convenience it offers. For individuals or groups who may not own a UTV or are looking to test different models, renting provides a cost-effective option to try out various UTV models and experience diverse off-road terrains. Furthermore, renting an UTV in alanya eliminates the need for long-term maintenance, storage, and the initial investment associated with purchasing a UTV outright.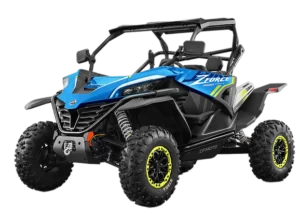 For outdoor enthusiasts and adventure-seekers, renting an UTV in Alanya opens up a world of exploration and excitement. Whether it's traversing challenging trails, conquering rocky terrain, or enjoying scenic off-road routes, UTV rentals provide an avenue to access remote locations and experience the thrill of off-road adventure. Many rental providers offer UTVs equipped with advanced suspension systems, powerful engines, and comfortable seating to ensure a memorable and enjoyable off-road experience.
Group outings and family adventures can also benefit from UTV rentals, as these vehicles often accommodate multiple passengers, allowing everyone to participate in the off-road experience. Renting a UTV can be an excellent option for bonding with family and friends, exploring nature, and creating lasting memories while enjoying the freedom of outdoor exploration.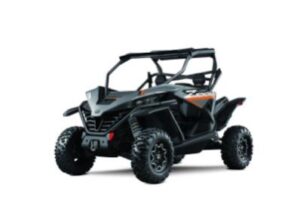 In addition to recreational use, UTV rentals cater to those seeking off-road vehicles for practical purposes, such as land management, agricultural work, or wildlife research. Renting a UTV for work-related activities provides a temporary solution for carrying out tasks in challenging terrain, accessing remote areas, and transporting equipment with ease. This flexibility allows businesses and organizations to utilize UTVs for specific projects without the long-term commitment of ownership.
When renting a UTV, safety and responsible operation are paramount considerations. Rental providers typically ensure that their UTV fleet is well-maintained, inspected, and equipped with necessary safety features such as roll cages, seat belts, and other safety restraints. Additionally, renters are often briefed on UTV operation, safety guidelines, and local regulations to ensure a safe and enjoyable experience.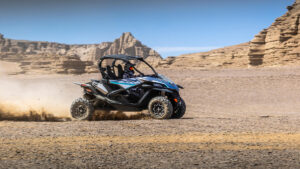 The process of renting a UTV is generally straightforward, with rental providers offering various options to suit different needs. Rental durations can range from a few hours to multiple days, and rates may be based on duration, UTV model, and included amenities. Many rental providers offer accessories such as helmets, goggles, and trail maps to enhance the rental experience and ensure the safety and comfort of renters.
As the popularity of UTV rentals continues to grow, rental providers are expanding their offerings to cater to a diverse range of customers. Whether it's guided UTV tours, self-guided adventures, or specialized UTV experiences, rental providers are innovating to meet the needs of off-road enthusiasts and outdoor adventurers.
Renting an UTV provides a convenient and accessible way to experience off-road adventure, exploration, and practical applications without the commitment of ownership. With their versatility, off-road performance, and ability to accommodate a wide range of activities, UTV rentals offer individuals and groups the opportunity to explore remote terrain, enjoy outdoor recreation, and tackle challenging off-road environments. As the market for UTV rentals continues to evolve, these vehicles are poised to remain a popular choice for outdoor enthusiasts seeking unforgettable off-road experiences.
UTVs, or utility task vehicles, have gained popularity in recent years as versatile, off-road vehicles that offer a multitude of recreational and practical uses. Also known as side-by-sides, UTVs are designed to provide both functionality and enjoyment for a wide range of outdoor enthusiasts.
One of the key attributes of UTVs is their versatility. These vehicles are equipped with features that make them well-suited for a variety of tasks, including off-road exploration, agricultural work, hunting, and recreational riding. With their robust construction and ability to traverse rough terrain, UTVs are often used in farming, ranching, and land management operations, allowing operators to access remote areas and carry out tasks with ease.
The design of UTVs typically includes seating for multiple passengers, making them ideal for group outings and family adventures. Whether navigating through trails, dunes, or wooded areas, UTVs provide a comfortable and enjoyable off-road experience for passengers, with many models offering amenities such as comfortable seating, roll cages for safety, and advanced suspension systems for a smooth ride over rugged terrain.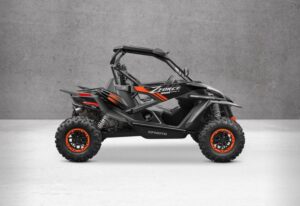 In addition to their practical applications, UTVs are also popular for recreational use. Off-road enthusiasts and thrill-seekers often utilize UTVs for trail riding, dune bashing, and rock crawling, taking advantage of their powerful engines and off-road capabilities. Many UTVs are designed for customization, allowing owners to outfit their vehicles with accessories such as winches, lights, and custom wheels to enhance performance and appearance.
The recreational aspect of UTVs extends to various organized events and competitions, where enthusiasts come together to showcase their vehicles and skills. UTV racing has become a popular motorsport, with events ranging from endurance races to high-speed desert rallies, drawing participants and spectators from around the world. These events celebrate the adrenaline-pumping capabilities of UTVs and the camaraderie of the off-road community.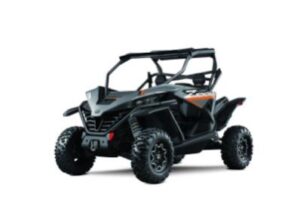 Safety is a top priority when it comes to UTV operation, and many manufacturers have integrated safety features into their designs to protect riders. Roll cages, seat belts, and safety nets are standard equipment on most UTV models, ensuring that occupants are protected in the event of a rollover or collision. Additionally, UTV operators are encouraged to wear helmets, utilize proper safety restraints, and adhere to safe driving practices to minimize the risk of accidents and injuries.
The appeal of UTVs extends beyond their off-road capabilities, as they also contribute to outdoor conservation and land management efforts. UTVs are valuable tools for wildlife management, as they allow biologists and researchers to access remote habitats for study and monitoring purposes. Moreover, UTVs are utilized in search and rescue operations, providing authorities with a means to navigate challenging terrain and reach individuals in distress.
As the popularity of UTVs continues to grow, manufacturers have introduced a wide range of models with varying sizes, capabilities, and features to cater to diverse consumer needs. Whether it's a compact two-seater for recreational use or a heavy-duty workhorse for industrial applications, the UTV market offers a multitude of options for consumers to choose from.
               UTVs have emerged as versatile and capable vehicles that serve a multitude of purposes, from off-road exploration and recreational riding to practical work and conservation efforts. With their robust construction, off-road performance, and adaptability to various tasks, UTVs have become a staple in outdoor recreation, land management, and commercial operations. As the UTV market continues to evolve, these vehicles are poised to remain a popular choice for adventurers, outdoor enthusiasts, and those seeking reliable off-road transportation.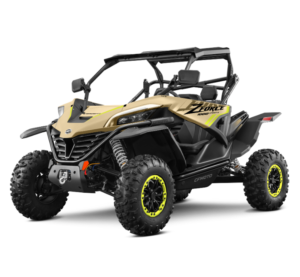 ABOUT THE ZFORCE 1000 UTV
Engine Latest Generation 962.6cc V-Twin, 4 Stroke 80bhp @ 7500rpm
UTV Towing Capacity 800kg Tipping Bed: 500kg Rear cargo box dimensions: 1535 x 1035 x 335mm (LxWxH)
utv Dimensions 2972 x 1615 x 1850mm (LxHxW) Wheelbase: 2050mm Cargo Dimension: 1340 x 863 x 293mm (352 litres)
Weight 690kg
1. What are the requirements for renting an UTV
To rent an UTV, you typically need a valid driver's license, and in some cases, you may need to meet a minimum age requirement. Additionally, Our company may require a safety briefing or previous experience with operating off-road vehicles.
2. How much does it cost to rent an Utv ?
The cost of renting an Utv can vary based on factors such as the location, duration of the rental, and  rental rates generally range from $150 to $200 or more per day, with discounts often available for long term rentals.
3. Do I need insurance to rent an Utv ?
Our company offer insurance options that can be purchased at an additional cost. It's important to inquire about insurance coverage and understand the terms and conditions before renting an Utv.
4. Are helmets provided with Utv rentals?
Helmets are typically not provided with Utv rentals. It's important to wear a helmet for personal safety and compliance with local regulations.
5. Can I rent an Utv without prior riding experience?
Our company may provide basic training for beginners, We may require renters to have prior experience driving Utv. It's important to inquire about this if you are a novice rider.
6. What is the procedure for returning the Utv ?
Renters are usually expected to return the Utv to the rental facility by the agreed-upon time and in the same condition as when it was rented. Late returns may result in additional fees, so it's important to adhere to the rental agreement.
7. Are there restrictions on where I can ride the rented Utv ?
It's important to understand any limitations on where you can ride the rented Utv. Rental agreements may include restrictions on specific areas or types of terrain, and it's essential to adhere to these restrictions.
8. Are there additional charges for exceeding a certain mileage?
Our rental company have mileage limitations and may impose additional fees for surpassing the allotted distance. It's important to understand these terms to avoid unexpected charges.
9. What happens in case of mechanical issues or breakdowns?
In the event of mechanical problems or breakdowns during the rental period, it's important to know the procedures for contacting the rental company and obtaining assistance or a replacement vehicle.
10. What are the accepted payment methods for Utv rentals?
Most quad bike rental providers accept major credit cards for payment, and some may also allow cash transactions. It's important to clarify the accepted payment methods before renting an Utv .
Renting an Utv can offer an exciting outdoor adventure, and familiarizing yourself with the rental process, safety guidelines, and associated costs and policies can ensure a smooth and enjoyable experience.
Additional services:
Helmet for the driver for free
Top case for 10,00 EUR
Phone/GPS holder for 5,00 EUR
Helmet for the passenger for 5,00 EUR
Drop-off (return) at my hotel till 15 km for 15,00 EUR
Pick-up (receive) at my hotel till 15 km for 15,00 EUR
Drop-off (return) at my hotel over 15km distance for 30,00 EUR
Pick-up (receive) at my hotel over 15km distance for 30,00 EUR
We wish you unforgettable memories during your holiday in Alanya Turkey.
Ps: For more information you can also contact by whats app call or message.
Holiday Excursion Team ,