RENT A MAXİ SCOOTER ALANYA
125-250 cc
1-7 Day price: 50 €
7-14 Day price: 35 €
Exploring Alanya on Wheels: The Advantages of Renting a maxi Scooter
1. Freedom and Flexibility:
– When you rent a maxi scooter, you have the freedom to create your own itinerary and explore your destination at your own pace. You're not tied to fixed schedules or dependent on public transportation routes, giving you the ability to visit various attractions and locations as per your preferences.
2. Discover Hidden Gems:
–  Renting a maxi scooter allows you to venture off the beaten path and discover hidden gems in Alanya.
– The best and easiest way  to see lesser-known neighborhoods, local restaurants, and scenic viewpoints that are not easily accessible by other means of transportation.
3. Scenic Drives:
– Watching the views from castle day and night and see the beauty of Dimcay picnic area travelling in and around Alanya that are perfect for scooter rides.
– , Also more places like Cleopatra Beach, Alanya terrace, and Damlatas Cave and dim cave that can be explored while enjoying the stunning views.
4. Cost-Effectiveness:
– Renting a maxi scooter is often cheaper than renting a car or using other forms of transportation, such as taxis or public transport. Scooters have low fuel consumption, and rental fees are usually more affordable, making them a budget-friendly option .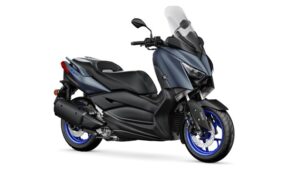 5. Easy Parking in the city :
-Scooters are small and maneuverable vehicles that allow you to navigate through traffic and narrow streets with ease. They provide a convenient mode of transportation, especially in crowded cities or tourist destinations where parking can be challenging.
6. Local Experience in Turkey Alanya:
– Maxi Scooters give you the opportunity to venture off the beaten path and discover hidden gems. You can explore local neighborhoods, scenic routes, and lesser-known attractions that may not be easily accessible by other means of transport, providing you with a more authentic and immersive travel experience.Renting a scooter in Alanya Holiday gives you the chance to interact with locals more easily. You can stop at local markets, cafes, or other establishments along your journey, allowing you to immerse yourself in the culture and connect with the community in a meaningful way.
Always prioritize safety when renting a maxi scooter. Wear appropriate protective gear, follow traffic rules, and familiarize yourself with local driving regulations.
-İn Alanya Scooters can typically be rented for various durations, including day trips and longer periods. Holiday excursion Rental agency often offer flexible rental options to accommodate different travel plans. Here are some common rental durations for scooters:
1. Hourly Rentals: If you only need a maxi scooter for a few hours or a shorter period, Our rental agency may offer hourly rental options. This is useful if you have a specific activity or a short trip in mind.
2. Daily Rentals: Daily rentals are the most common option for scooter rentals. You can rent a scooter for a whole day, typically ranging from 24 hours to 48 hours. This gives you the flexibility to explore your destination at leisure, covering multiple attractions or going on day trips.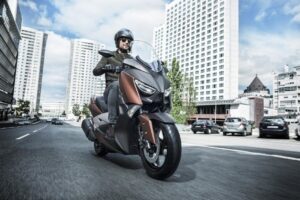 3. Weekly Rentals: If you plan to stay in an Alanya Turkey for a week or longer, Our rental agency may offer discounted rates for weekly rentals. This option is ideal for travelers who want to use a scooter as their primary mode of transportation during their stay.
4. Monthly Rentals: For travelers who are staying in a Alanya Turkey destination for an extended period, Holiday excursion  rental agency may offer monthly rental options. Monthly rentals are more cost-effective than daily or weekly rentals and can be a convenient choice for long-term travel plans.
It's important to check with the rental agency about their specific rental durations, rates, and any additional terms and conditions that may apply. Additionally, always ensure that you have the necessary license and insurance requirements to rent and operate a scooter in your destination.
1. What are the requirements for renting a scooter?
When renting a maxi scooter, you will typically need a valid driver's license. Some rental companies may also have minimum age requirements depends on scooter model and engine size , usually 18 or 21 years old, depending on the location.
2. How much does it cost to rent a scooter?
Rental prices for scooters can vary depending on the location, duration of rental, and the type of scooter. Generally, prices range from $25 to $100 per day, with weekly and monthly rates often available at a discounted price.
3. Do I need insurance to rent a scooter?
In many cases, scooter rental companies offer insurance options except 50cc scooters that can be purchased at an additional cost. It's important to inquire about insurance coverage and understand the terms and conditions before renting a scooter.
4. Are helmets provided with the rental?
Safety helmets are usually provided with scooter rentals. It's essential to wear a helmet while riding for personal safety and in compliance with local laws.
5. Can I rent a scooter without prior riding experience?
Some rental companies may require renters to have prior experience riding scooters or motorcycles, while others may offer brief training sessions for beginners. It's advisable to inquire about this if you are a novice rider.
6. What is the process for returning the scooter?
Renters are usually expected to return the scooter to the rental location by the specified time, in a similar condition as when it was rented. Late returns may result in additional charges, so it's essential to adhere to the agreed-upon terms.
7. Are there restrictions on where I can ride the scooter?
It's important to understand any limitations on where you can ride the rented scooter. Some rental agreements may restrict riding in certain areas or on specific types of roads.
8. Are there additional charges for exceeding a certain km?
Many scooter rental companies have km limits and may charge additional fees for exceeding the allotted distance. Understanding these terms can help avoid unexpected charges.
9. What happens in case of mechanical issues or breakdowns?
In the event of mechanical problems or breakdowns during the rental period, it's vital to know the procedures for contacting the rental company and getting assistance or a replacement vehicle.
10. What are the payment methods accepted for scooter rentals?
Most scooter rental companies accept major credit cards for payment, and some may also allow cash payments. It's important to clarify the accepted payment methods before renting a scooter.
Renting a maxi scooter can be a convenient and enjoyable way to explore a destination, but it's essential to be well-informed about the rental process, safety considerations, and any associated costs and policies before embarking on the adventure.
Remember, feel free to customize and expand upon this outline as per your needs. If you have any more specific requests on your Alanya vacation, feel free to let me know!
XMAX Yamaha Scooter – Technical Specifications
Engine Type 249 cc liquid-cooled, 4-stroke, SOHC, single-cylinder, four valves
Bore x Stroke 70.2 mm x 75.9 mm
Compression Ratio 10.9:1
Fuel Delivery Fuel Injection
Ignition TCI: Transistor Controlled Ignition
Transmission Automatic CVT
Final Drive V-Belt
We wish you unforgettable memories during your holiday in Alanya Turkey.
Ps: For more information you can also contact by whats app call or message.