ALANYA CITY TOUR AND CABLE CAR
Exploring the Charms of Alanya: A Captivating City Tour
Step into the enchanting world of Alanya, Turkey, and embark on a captivating city tour that will immerse you in the rich history, vibrant culture, and stunning landscapes of this coastal gem. Alanya city tours offer a fantastic opportunity to explore the ancient landmarks, visit bustling markets, delve into local traditions, and soak up the breathtaking views of the Mediterranean Sea. In this Holiday Excursion tour, join us as we take you on a journey through Alanya's highlights and reveal the beauty that lies within its city walls.
1. Unveiling Historical Treasures:
Alanya's history stretches back thousands of years, and a city tour presents the chance to discover its ancient treasures. Begin your journey by exploring the iconic Alanya Castle, perched high atop a rocky hill overlooking the city. This medieval fortress offers panoramic views of the surrounding area and a glimpse into the region's past. As you wander through the castle walls, admire the impressive architecture and learn about its strategic importance.
2. Strolling Through Alanya's Old Town:
Next, step into the charming lanes of Alanya's Old Town, known as "Kaleici," where time seems to stand still. Wander through its narrow streets lined with traditional Ottoman houses, vibrant bazaars, and quirky boutiques. The Old Town is a treasure trove of architectural marvels, with structures like the Red Tower and the iconic Alanya Shipyard adding to its allure. Take a leisurely stroll and immerse yourself in the blend of old-world charm and modern influences that define Kaleici.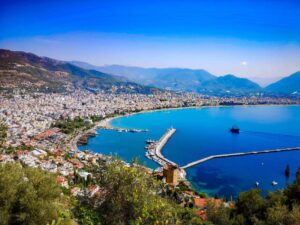 3. Exploring Cultural Gems:
Alanya's cultural heritage is deeply rooted in its history and traditions. During your city tour, make sure to visit the Alanya Museum, which showcases an impressive collection of artifacts from the region's past. From ancient Roman sculptures to intricate Byzantine ceramics, this museum offers a fascinating insight into Alanya's diverse cultural influences.
4. Reveling in Alanya's Coastal Beauty:
Alanya's city tour wouldn't be complete without appreciating its breathtaking coastal vistas. Take a moment to relax at Cleopatra Beach, named after the famous Egyptian queen who is rumored to have visited here. Feel the soft sand between your toes, soak in the sun's warmth, and admire the crystal-clear waters of the Mediterranean Sea. The Alanya Harbor also offers a picturesque backdrop, with its array of boats bobbing in the water.
An Alanya city tour is an opportunity to venture beyond the surface of this captivating coastal town and explore its historical sites, indulge in local traditions, and marvel at its natural beauty. From the ancient Alanya Castle to the bustling markets and stunning beaches, each moment of the tour promises an unforgettable experience. So, pack your curiosity, embark on an Alanya city tour, and unlock the secrets that have shaped this magnificent destination.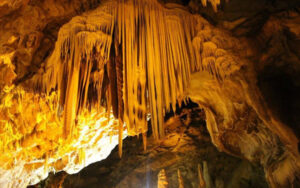 ALANYA CITY TOUR AND CABLE CAR  PROGRAMM:
* Pick-up from hotels/apartments in Alanya and around
* Alanya cable car up to the Alanya castle
* Visit the limestone cave (Damlatash cave),
* Visit Cleopatra beach (just shorth looking, no swimming)
* Alanya watching terrace
* Drop off at hotels/apartments in Alanya and around
PRICE INCLUDES:
* Pick-up and drop off from hotels and apartments in Alanya
* Guide, Alanya cable car (Teleferik) fee=8€
OPTIONAL EXTRAS:
* Drop-stone cave (Damlataş cave) entrance fee=2 €
ADDITIONAL INFOS & TIPS:
* its also possible to have our city tour privatly with a private driver. .
*Take your camera & mobile phone with you.
* When it is cooler in the spring and autumn season, Take your jacket to protect yourself from the wind.
* Alanya short city and cable car tour is organized by Landrover jeeps and open small busses.
We wish you unforgettable memories during your holiday in Alanya Turkey.
Ps: For more information you can also contact by whats app call or message.
Holiday Excursion Team ,