FISHING TOUR
Dive into Adventure: Exploring the Depths with Fishing Tour
For those seeking an adventurous and immersive experience in nature, fishing  tours offer the perfect blend of excitement and tranquility. Whether you're a fishing enthusiast or an avid snorkeler, these tours allow you to connect with the water and its inhabitants in a truly unique way. In this tour with Holiday Excursion travel agency, we will dive into the world of fishing , exploring the abundant marine life, stunning underwater ecosystems, and the thrill of reeling in the catch of the day.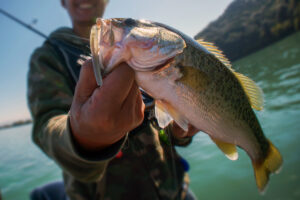 1. Casting Your Line: Fishing Tour:
Fishing tours are not just for experienced anglers; they are also perfect for beginners looking to learn the art of fishing. Equipped with professional guides who are well-versed in the local fishing spots, you'll have the opportunity to discover the best fishing locations and techniques for the area. Whether you prefer freshwater or saltwater fishing, these tours offer a chance to reel in a variety of fish species, from trout and salmon to marlin and tuna. The excitement of feeling a tug on your line and the anticipation of what you might catch make fishing tours an exhilarating experience for all.
2. Exploring Underwater Wonders: fishing Tour:
Fishing tours allow you to immerse yourself in the vibrant world beneath the water's surface. Equipped with a mask, snorkel, and fins, you can glide through crystal-clear waters, observing the incredible diversity of marine life. From colorful  graceful underwater beauties sea turtles and playful dolphins, snorkelling tours offer an up-close encounter with nature's wonders. Explore stunning underwater landscapes, witness the intricate ecosystem, and even have the chance to swim alongside. Fishing tours provide a thrilling and educational experience for nature lovers of all ages.
3. Eco-friendly Practices and Conservation:
Responsible fishing tours prioritize the protection and preservation of marine ecosystems. Many tour operators adhere to sustainable fishing practices, ensuring that catch and release methods are employed to minimize the impact on the fish population. Snorkelling tours also emphasize the importance of eco-friendly behavior, such as refraining from touching or damaging coral reefs and respecting the natural habitat of marine creatures. By partaking in these tours, you actively contribute to the conservation efforts necessary to safeguard our oceans for generations to come.
4. Expert Guidance and Safety Measures:
Fishing tours are conducted by experienced guides and instructors who prioritize your safety and enjoyment. They possess extensive knowledge of the local waters, marine life, and the best techniques for a successful tour. Whether you are a beginner or seasoned adventurer, their expertise ensures a fulfilling experience. Safety measures, such as providing proper  life jackets, and first aid kits, are also implemented to ensure your well-being during the tour.
5. Unforgettable Memories and Connection with Nature:
Participating in fishing  tour opens the door to unforgettable memories and a deeper connection with the natural world. The thrill of catching a fish, the serenity of  pristine waters, and the awe-inspiring encounters with marine life leave an indelible imprint on your adventurous spirit. These fishing tour provide an opportunity to disconnect from the daily routine and reconnect with nature, offering a sense of wonder and appreciation for the beauty that lies beneath the surface.
Fishing tour offer a gateway to explore the enchanting underwater world and immerse yourself in the tranquility of nature. Whether you're drawn to the excitement of reeling in a prized catch or seeking the serenity of snorkelling amidst vibrant marine ecosystems, these tours provide a memorable experience for enthusiasts of all levels. So, pack your gear, dive into the adventure, and create memories that will last a lifetime as you embark on fishing and snorkelling tours.
ALANYA FISHING TOUR PROGRAM:
* Pick-up from hotels and apartments in Alanya, Arrive at Alanya harbor
* Fishing boat leaves from harbor,Disturubute fishing equipments
* Fishing in the open sea,Lunch on the boat,Swimming breaks
* Return to Alanya harbor, Dropping off at your hotels & apartments in Alanya
PRICE INCLUDES:
* Pick up/drop off from hotels and apartments in Alanya
* Capitan, fisherman,Fishing equipments,Lunch , Soft drinks
OPTIONAL EXTRAS:
* Alcohol drinks
ADDITIONAL INFOS &TIPS:
* Take your swimming suits, sun cream, and towels
* The fishing boat has WC and shower place
We wish you unforgettable memories during your holiday in Alanya Turkey.
Ps: For more information you can also contact by whats app call or message.
Holiday Excursion Team ,